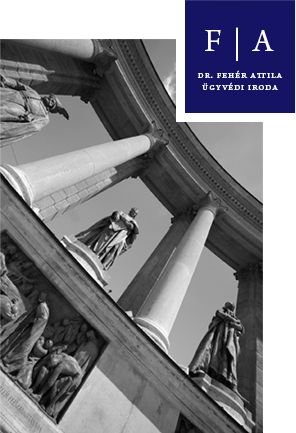 ABOUT THE FIRM
The Dr. Fehér Attila Attorneys At Law operates as a full-service law firm focusing on economic matters providing creative and innovative solutions to a diverse multinational and local client base. The lawyers and attorneys of the firm provide legal services in English, German, French, Russian and Korean language.
We provide top quality legal services.  As a client oriented firm, our success lies on our effectiveness taking into account the clients' business operation, demands and cultural perspectives. Our expertise is complemented with deep economic knowledge ensuring the successful completion of complex matters in the most efficient way. We are committed to achieving results. Our unparalleled reputation for excellence and practical approach makes available to constantly over achieve the expectations of our clients.
We pay special attention to foreign investors and those foreign persons who plan to invest in Hungary. Based on our expertise they can understand the special risks of the Hungarian market segments and throughout gain confidence and can conduct significant competitive edge. As a result of our approach and developed attitude we are proud to co-operate with a wide range of international clients.